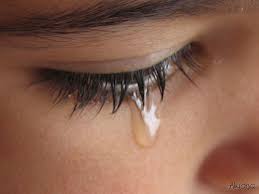 "In an era of texting, Facebook, email, IM and cell phones, sharing highs and lows is a face-to-face, incarnational embodiment of God's love and care. People feel loved when they feel heard. We can "love them through" their problems." - TIM SEITZ-BROWN
Sharing a low with the people you love minimizes the pain. It does so not by minimizing the problem but by taking it off your shoulders and placing it into the arms of those who love and trust you the most. Everyone you "let in" is on your team. Everyone "in the know" who loves you now has antenna up searching for solutions. Everyone who cares is now praying to see answers and working to be the answers to the prayers. Everyone has your back.
Sharing a low breaks down lonely walls. It gives you security, fosters vulnerability, and builds a deeper bond than simply sharing a high. It creates an awareness of what is going on in your own inner life and in the inner lives of others. It draws out deep compassion, builds stronger connections, and creates more resilient communities. It allows those you allow inside to know and love you in the ways you yearn to be known and loved. It also allows them to enter creatively, yet more objectively, into your situation, your pain and your prayers. The sharing and the caring that surround the hurt open up the possibility for confession, absolution, forgiveness and reconciliation.